[Update 10/19/2020]:
Tropical Depression Twenty-Seven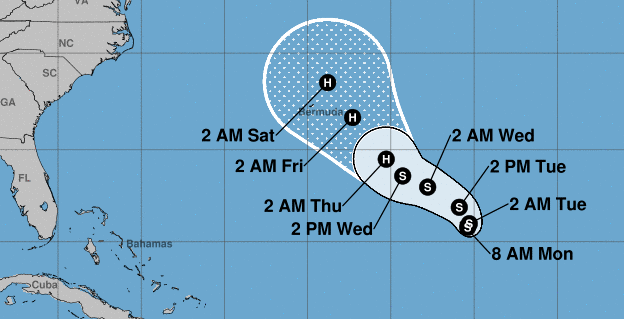 What we know:
Showers and thunderstorms have increased in coverage and become much better organized in association with a large low pressure system located about 700 miles southeast of Bermuda. Based on overnight development trends, a special advisory will be issued on a tropical depression this morning as the system meanders well southeast of Bermuda.
What is the likelihood of it gaining strength?
The depression is forecast to become a Category 1 Hurricane on Thursday (10/22/2020) at 3am.
When Disaster Strikes Regency DRT Responds! Call Now For Immediate Assistance – Call (888) 221-5791!