[Update 10/19/2020]:
Tropical Storm Epsilon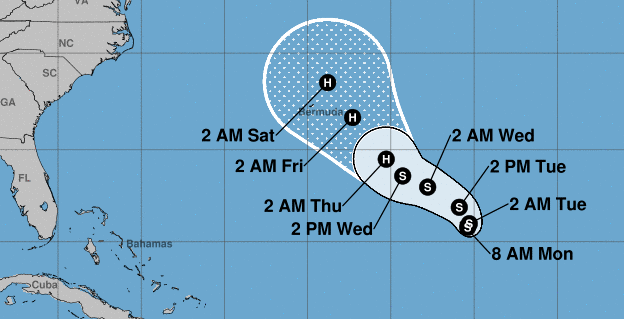 What we know:
While it is too soon to determine the exact details of Epsilon's track and intensity near the island, there is a risk of direct impacts from wind, rainfall, and storm surge on Bermuda, and interests there should closely monitor the progress of Epsilon.
What is the likelihood of it gaining strength?
Epsilon is forecast to be at or near hurricane strength when it approaches Bermuda late this week.
When Disaster Strikes Regency DRT Responds! Call Now For Immediate Assistance – Call (888) 221-5791!